Daniel Sloss
Daniel Sloss was the biggest ticket selling comedian in the world for most of 2021, has sold out six New York solo off-Broadway seasons, appeared on U.S TV's 'Conan' ten times, broken box office records in Edinburgh and toured in 53 countries.
Daniel's Netflix specials 'DARK' & 'Jigsaw' are streaming in 190 countries and 26 languages - with the infamous 'Jigsaw' now credited with breaking up over 120,000 couples and cited in over 300 divorces world-wide (some fans even bringing their divorce papers for him to autograph at shows).
DANIEL SLOSS: CAN'T, with support from Kai Humphries
CAN'T is the all-new, 12th solo show by Scotland's international comedy superstar and Sloss is bringing it to Galway for one night only on Sun 30 Oct as part of #GCF22. The Dublin date of Daniel's CAN'T Tour sold out so this is your last chance to catch it in Ireland!
"A former teen prodigy is starting to match his mastery of the comic moment with a real sense of daring and ambition" - The Times
No events found.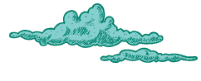 Sign up for our comedy newsletter, for the laugh. We'll send you exclusive offers and remind you how beautiful you are. You can unsubscribe at any time.