Comedy Improv All-Stars
The Comedy Improv All-Stars are the Premier league of improvisers. These four fantastic performers are returning to Galway to transform random audience suggestions into a night of spontaneous and magical, never to be seen again, comedy. If you've ever watched 'Whose Line Is It Anyway' you'll understand that when it goes right - it is the funniest thing ever. When it goes wrong - it's even better.
Steve Steen
A leading exponent of the art form, Steve was featured in six episodes of Whose Line Is It Anyway. He also appeared on Have I Got News For You, is practically a mascot of the Galway Comedy Festival and had a star turn as Lord Byron in Blackadder The Third.
Ian Coppinger
One of Ireland's busiest comedians Ian is a regular on the world comedy circuit having played to packed houses at the Edinburgh, Melbourne, Montreal Just for Laughs, Galway, Electric Picnic, Glasgow, Dublin, Adelaide and Wellington comedy festivals. A noted improviser, Ian is a co-founder of The Dublin Comedy Improv (1992), where he still performs every Monday night in Dublin's International Bar, which is Ireland's second-longest running comedy club.
"This diminutive Irishman is a consummate storyteller." – Chortle
Andy Smart
Andy is a member of The Comedy Store Players – the longest running comedy show in the world according to the Guinness Book Of Records. For some reason, Andy has run with the bulls in Pamplona over fifty times.
Stephen Frost
Big, bald, bushy-browed Stephen is a comedy legend and an improv maestro. He pulls the strings and announces the games, taking audience suggestions and deciding when a sufficient level of breathless hilarity has been reached before moving on to the next game. He has appeared in Whose Line Is It Anyway, The Young Ones and as the overly cheerful head of a firing squad on Blackadder.
No events found.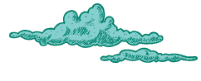 Sign up for our comedy newsletter, for the laugh. We'll send you exclusive offers and remind you how beautiful you are. You can unsubscribe at any time.