Andrew Maxwell
Last seen on I'm A Celebrity… Get Me Out of Here!, Andrew Maxwell is also the very recognisable voice of MTV's hit show "Ex on the Beach" (now on series 11), and on BBC Radio 4 as the host of Andrew Maxwell's Public Enemies and as a regular on R4's News Quiz. He also won Celebrity Mastermind with the specialist subject of Lebanon (which he knew nothing about 6 months before the recording).
Krakatoa!
Andrew Maxwell is one of Ireland's highest regarded comedians. A true master of funny. Having just returned from glowing 5-star reviews at the Edinburgh Fringe Festival, Andrew brings his brand new show Krakatoa to Galway.
"…a master-class in mirth. Sublime timing, relaxed delivery style, killer punch-lines: the holy trinity of stand-up are all present and correct. Go see a craftsman at work" - Herald

No events found.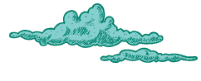 Sign up for our comedy newsletter, for the laugh. We'll send you exclusive offers and remind you how beautiful you are. You can unsubscribe at any time.